salam sabtu, heheh arini extra happy sebab
td sajalah cek balance acc nak tgk tinggal baper hengget
alih2 tergezuttt pandang balance yg ada.
hehe bukanlah ada juta2 hengget tapi berbaloiii
dgn usaha aku last month.
anak2lah faktor utama aku buat biz nih.
sebab fikirkan masa depan dorg, skrg nih semua
nak guna duit. aku xleh nak bayang nanti masa dorg
sambung belajar nanti mana nak cekau duit?
yerlah org akan kata buatlah tabungan or apa2 kan
ehhh itu mmg dah ada. each da ada saving plan masing2.
tp kita mana boleh jangka apa yg akan berlaku betul x?
lagi satu selain dari faktor anak, aku juga fikirkan
masa depan aku. mmg laaa kerja dgn kerajaan nih secure,
gaji dpt smp ke pencen. tp the problem is CUKUP KER?
Bukanlah tidak bersyukur dgn rezeki yg ada tp
dengan kedudukan ekonomi skrg, aku mmg surrender.
kalau korg leh cukup then aku salute laaa, tp aku seriusly
need some backup plan. dan syukur aku kuatkan semangat
dan tekad utk buat biz nih.
kalau korang pun nak, boleh jer. yg penting ada keinginan
utk lakukan sesuatu. mula2 aku cam gabra jgk, blh ker?
dgn aku yg mmg zero dlm biz, kawan2 pun ada beberapa
kerat jer, dalam pala nih asyik fikir blh ker? kalau x berjaya
nanti camner? tp once da buat then u will know. how easy
it was.
senanglaa ckp ko dah blh buat. haaa mesti ada yg terkeluar
ayat nih kan. takper aku dulu pun gitu jugak, tp bila
aku sendiri rasai betapa mudahnya buat biz nih then
semua soal ttg blh ker, blh ker semakin hilang. yg ptg
jgn putus asa dan jgn lemah semangat. kita ada GREAT LEADERS
CDM Glamour nih
DDM Fazi yang baru jer dapat Tabung Kereta
yg akan bantu dan alhamdulillah dorg mmg sgt membantu.
bukan sekadar di mulut kata nak bantu, tp sudahnya
ilang begitu saja.
so now, if u want to do something GREAT with your life,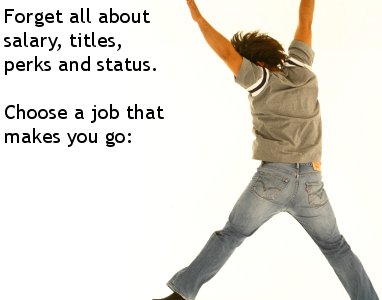 then just spent few hours to listen to the biz plan.
then decide what u want to do. waiting wont do u any
goods. contact me (call/sms) 0194795730 or email at inz8799@yahoo.com.
i'll be at Kulim n Penang on Saturday n Sunday. so buzz me
if u're interested in trying PB or going through the biz plan